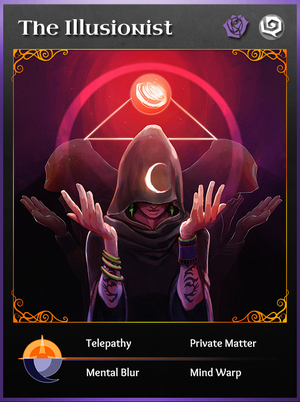 Converted Class Summary
 Original Class: The Mystic

The Illusionist is a Unique Social class that belongs to the Unseen faction with the objective to defeat the Blue Dragon and any neutrals that seek to do them harm. It used to be The Mystic, but was converted by The Mastermind.
This class masters the capability of social interaction and manipulation and excels at creating havoc without getting caught.
Social Abilities
Icon

Ability

Type

Uses

Description

Busy Mind
Passive
∞
Immune to occupy and redirect.

Passive kept on class change.

Telepathy
Day
2
Telepathically send a message to everyone.
Private Matter
Day
2
The public will be completely unaware of whispers to and from you for the rest of the day.
Mental Blur
Night
2
Begin to melt a player's brain, completely erasing their chat history.
Mind Warp
Night
∞
Target player will receive framed results from using investigative abilities tonight.
Mechanics
Our scouts are still looking for this information.
Strategy
Lore: Unknown
Lore Pending. Our scouts are searching for this information.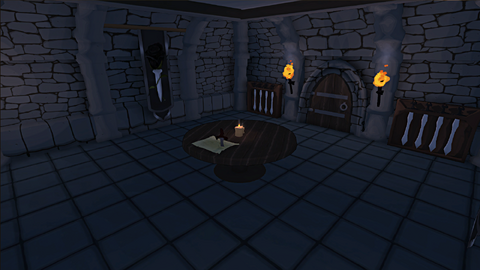 Announced
May, 2016
Community content is available under
CC-BY-SA
unless otherwise noted.