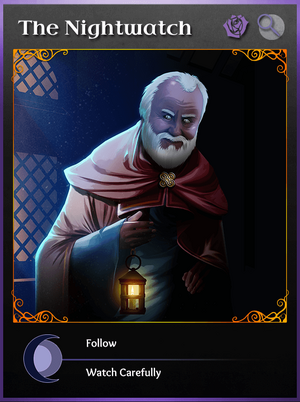 Converted Class Summary
** This class does not appear in Casual Mode.
Original Class: The Observer

The Nightwatch is an Investigative class that belongs to the Unseen faction with the objective to defeat the Blue Dragon and any neutrals that seek to do them harm. It used to be The Observer but was converted by The Mastermind.
This class is powerful, as it can gain important information about the activity of other classes. The credibility of the Nightwatch's findings may convince people to believe him, greatly benefiting the Unseen.
Discuss with your fellow Unseen faction members at night your findings to better decide who The Assassin should kill next.
Investigative Abilities
| Icon | Ability | Type | Uses | Description |
| --- | --- | --- | --- | --- |
| | Angry Bird | Day | 2 | Unleash an angry bird to gaze at players, revealing the name of the next player to use a day ability. |
| | Follow | Night | ∞ | Observe a player to see who visits them and who they visited at night. |
| | Watch Carefully | Night | 2 | Reveal a player's class. |
Mechanics
Follow will tell you who visits your target, and who your target visits.
If you use Watch Carefully on a Fool who has used Deceive on themself, they will appear to be The Sheriff.
Strategy
Lore: Unknown
"Knowledge of your surroundings can prove be more sharp than any dagger, for I am the eyes of the King."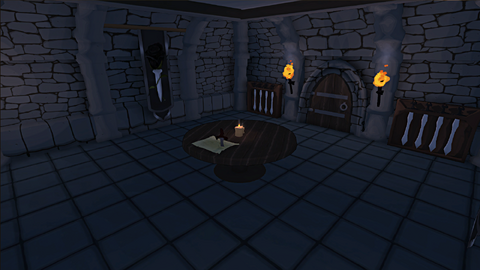 Announced
May, 2016